It fondly reminded me of my trip to Europe many moons ago, where, when in Amsterdam, I tried some of their local Space Cake (a round bunt cake made with Sour Zkittlez Sativa Cartridge, mmmmm!), and it basically had the same effect – total relaxation after some leisurely activity.
While the lineage is unknown, some have it pegged as a cross between Girls Scout Cookies and Snow Lotus, and it's supposed to be a Indica-leaning hybrid. I very much concur.
Straight out of the packaging the buds are covered with crystals, making it look like it was dipped in icing sugar, which makes sense considering the mild, sweet aroma it gives off.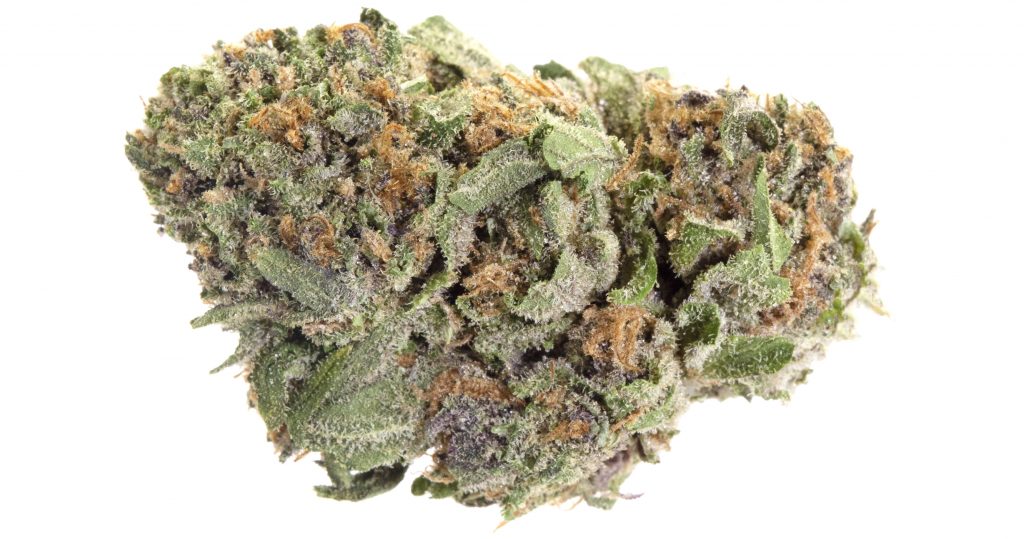 Upon grinding it up, I noticed how fluffy it was, which boded well for my oncoming experience. Who doesn't like fluffy cannabis?
Having packed it into my PAX 3 for my walk home, I anticipated only good things.
I usually take between 5-10 pulls to get what I believe it a good sample of the bud inside, and it came on quite nicely, no heaviness, but rather a bit of an energy boost as my usually 20-minute walk home stretched to easily over an hour as I meandered down by the beach. I wanted to stay outside and experience the world as the Space Cake did its thing. With Bob Marley serenading me, it was a wonderfully, chill, happy experience.